About Altitude Roofing
With over 20 years of experience in the roofing industry, Altitude Roofing is one of the most trusted and highly respected roofing contractors in central Texas. Headquartered out of Austin, Texas and surrounding areas like Dripping Springs, Bee Cave, Driftwood, Lakeway and many more, we service many Texas communities and provide both residential and commercial roofing services. What's more, we've maintained a reputation for excellent customer service, attention to detail and competitive pricing. Your complete satisfaction is what we care about most, and each project gets treated as if we were working on our own home.
We use only the highest-grade products on your roof and strive to build long-lasting relationships with our clients by continuing to go above and beyond. With "quality and integrity" as core company values, we have completed projects both big and small for satisfied clients by providing "integrity in every nail", superior craftsmanship and unmatched service. We are a family-owned business, and we take great pride in being selected to work on your home or business! We show our gratitude by being as professional, timely, thorough, clean, and mindful of your landscaping and other concerns as possible.
If you are in need of a long standing, well experienced, competent, licensed and insured roofing contractor who listens and truly cares, reach out to Altitude Roofing today!
Meet Our Owner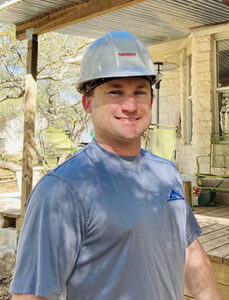 Mr. Nichols studied business at Tarleton State University until 1996 and entered the construction industry in 1998. He became a licensed roofing contractor in 2001 and by 2005 was one of only 5 roofing contractors in the nation selected by Eco-Star (owned by the multi-billion dollar conglomerate "Carlisle" company) to become "Gold Star Applicator" and among the first to put a Class-A impact /fire resistant commercial grade shingle on high-end residential homes.
Nichols also earned an all lines insurance adjusters license in 2006, in which his consequential knowledge of claims has since allowed him to effectively assist hundreds of clients in millions of dollars in claims and subsequent insurance-related repairs. Additionally, Nichols studied to become a HAAG engineering certified Hail and Windstorm inspection specialist in order to better determine the basis for legitimate claims. By willing to call things as they are and treat both sides fairly, Nichols has been requested as a credible witness for both policyholders and major insurance carriers alike, and is currently a "preferred contractor" for several of the top major insurance carriers.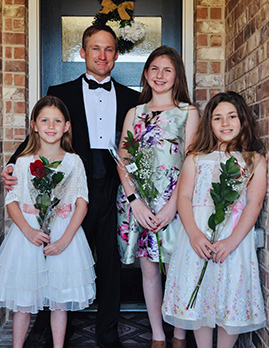 While focusing on fully understanding his clients' needs and expectations, he has built a strong reputation within the community as a reliable and detail-oriented roofing contractor with excellent customer service in Austin and surrounding areas.
Residing in Dripping Springs with his wife and three daughters, he is also an avid outdoorsman and member of the Methodist church. He has volunteered his time at such non-profits as the Boy Scouts of America, YMCA, and KickStart (formerly kick drugs out of America). Some of his hobbies include; flint knapping, playing chess, film producing, playing music and sports.