Careers with Altitude Roofing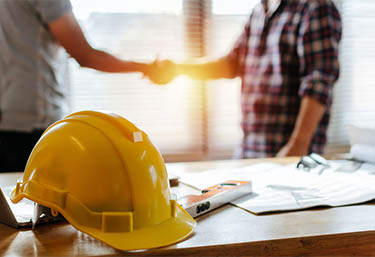 Looking for a great company to work for that treats its employees and customers like family? Do you believe in giving an honest days work for an honest days pay and have a service mindset towards customers?
We're a solid and growing local roofing and construction company in the Austin, Texas area. We provide the tools and training you need to be financially successful, and we also have fun doing it!
What's more, Altitude Roofing offers additional paid perks like free hunting and fishing trips, paid continuing education, free fitness and training, and other bonuses. How does that sound to you?

If you answered "yes" to these, let's discuss the possibility of you joining our team.
Our company is currently considering new hires for the following positions:
1) Outside Sales/ Project Manager
Duties include: Running leads, educating clients on roofing options, closing sales and overseeing production to end of sale. (We find our clients prefer to not be switched off to multiple people throughout the process. For this reason we provide additional training for project management in order to better serve our client through the process.)
Pay: Pay is commissioned based DOE, plus fuel allowance and additional company benefits mentioned above.
Requirements: 2 years minimum trade or blue collar experience preferred but not required. 1 year sales experience preferred but not required. Presentable with a good attitude is a MUST. Will train right candidate.
2) Online Marketer/ Advertising Specialist
Savvy with digital marketing and lead generation? Altitude Roofing seeks a specialist to assist us with and handle our lead generation and marketing campaigns. The ideal person has extensive internet and social media marketing background with a proven track record building and managing successful campaigns. We'd like to see your established strategies and funnels for successful and cost-effective lead gen over multiple forms of advertising and marketing. Pay is negotiable and will be mostly based off performance. Are you a top performer who truly knows their stuff and can generate strong consistent results? Awesome! Come grow with us!
HOW TO APPLY
Hopefully, these positions appeal to you. To apply for one of the above listed openings, simply email us your resume and a cover letter briefly explaining why you feel you would be a good fit for a career at Altitude Roofing. Send your information to [email protected]. We will review it soon and respond to you as quick as we can. Best wishes!