Services
Call on Altitude Roofing for the following services for your home or business:

Roof Inspections


Roof Repair


Leak Repair


Roof Replacement


Roof Maintenance
When do you need a roof repair or replacement?
Leaks inside your home
Open seams between shingles
Broken, cracked or missing shingles
Damaged flashing around vents or chimney
Standing water puddles, holes or other damage
Shrunken roofing materials
Blistering, ridging or splitting
Rust on metal roof panels or loose metal panels
Surface is worn away
Rodents such as squirrels or raccoons accessing your attic
If you notice any of these symptoms, immediately call Altitude Roofing for an inspection:
Mold or foul odors
Increases in your utility bills
Increased appearance of rodents or insects
Sagging roof supports, soffits or eaves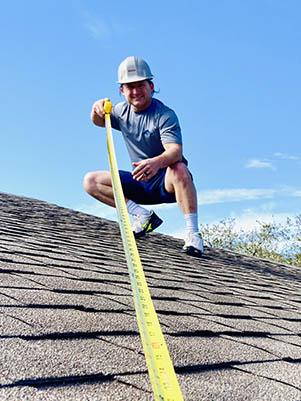 Roof Replacement Services: Home or Business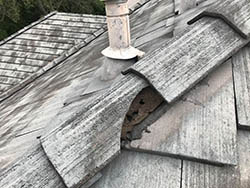 If you suspect that your roof is nearing the end of its life cycle, it may be time to consider a roof replacement. Our team will work with you to provide insightful, honest advice about your roof, along with a free roof estimate. It is not our goal to sell you a roof that you don't need, it's our goal to earn your business for life. If, however, it is time for a roof replacement, our knowledgeable team will recommend the right roofing system and the correct installation method for your needs. With our experience, we know that a quality product, attention to detail, and minimal disruption to your home or business are paramount. As a result, you can be confident that we will work to deliver a fast installation with minimal debris.
Roof Repair Services: Home or Business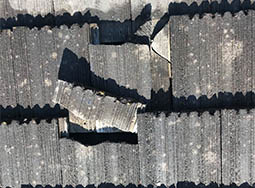 We are the area's most experienced and knowledgeable roof repair experts. If you're in need of a roof repair hire Altitude Roofing. We guarantee there is no debris left on your property, and that the work is done as soon as possible. We will provide you with a free roof inspection where we will determine if a roof repair will correct the issues you're having with your roof. If you have interest in a high quality roof repair fixed right, simply contact us.
Before, During & After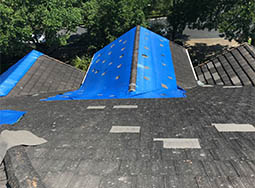 We protect bushes and shrubs and maintain a safe and clean work environment. At the end of each work day, we clean up debris and use a magnetic nail roller to pick up all the nails and clean up really well. We check in with the homeowner upon completion of the job to make sure that the job has been performed to their satisfaction and they are happy with our work.
Roofing Materials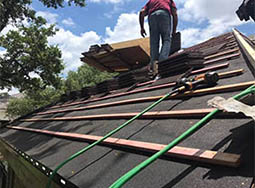 We specialize in asphalt shingles, clay and concrete tiles and all metal roofing systems including standing seam. We work with you to ensure you're getting top-quality materials to make your roof live longer. Altitude Roofing relies on its manufacturers to supply the best roofing materials in the industry so you have peace of mind knowing your roof will be maintenance free for decades. We stand by our work for the type of material you need for your roof.
Financing & Warranties
With pre-approval and a good credit rating, we offer financing within 48 hours.
We offer one of the highest warranties in the business and we're one of the few roofing companies with a fully transferable labor warranty in the event you sell your home.
Altitude Roofing offers an extended warranty beyond the original, prorated materials warranty provided by our manufacturers. We'll address this when we speak about the roofing services you need for your residential or commercial property.
Manufacturers
Altitude Roofing works with manufacturers that are the highest-rated in the business. We use only top name brand products that are tried and tested by the long-standing manufacturing companies we work with. They each have proven track records of maintaining the highest product standards for the materials we put on your roof.
The manufacturers we work with hold a much higher warranty than those typically offered by some of our competitors. This allows Altitude Roofing to consistently offer a much higher manufacturer and labor warranty to its customers.
Ask about our extended warranty for your roof.